Board of Education - Live Stream
The Somers Point Board of Education Special Meeting will be
held hybrid (in-person/ virtually). A live broadcast of the meeting for the public will be accessible through the live stream link above.

To call in to ask a question or make a comment, please dial 609-927-1032 during the public comment portion of the meeting.

*Please do not leave a voicemail message for public comment as it will not be received, continue to call until you reach live operator/moderator. Due to call volume, this may require you to attempt to call multiple times.

*Please anticipate a 30-second delay for the broadcast to reach the stream.
SPANISH - Para la traducción al español, desplácese hacia arriba y haga clic en el botón LANGUAGE en la parte superior de este sitio web.
HATIAN CREOLE - Pou tradiksyon an Panyòl, woulo liv epi klike sou bouton LANGUAGE nan tèt sit entènèt sa a.
VIETNAMESE - Đối với bản dịch tiếng Tây Ban Nha, cuộn lên và nhấp vào nút LANGUAGE ở đầu trang web này.
ALBANIAN - Për përkthimin Spanjoll, lëvizni lart dhe klikoni në butonin LANGUAGE në krye të kësaj faqe interneti.
CHINESE - 对于西班牙语翻译,请向上滚动并单击此网站顶部的"语言"按钮

---
Headlines & Features
The Somers Point Board of Education will have three - 3 year open Board Member seats to be voted on during the November 2, 2021 School Election. For more information about Board Candidacy, please click here....

Our 2021-2022 School Year User Friendly Budget...

School Food Service is Rewarding, Enjoyable, and Flexible with the possibility for nights, summers and weekends off!

As we move closer to in-person instruction, we would like to remind everyone who has a child with asthma or allergies of the importance of visiting your child's healthcare provider (HCP) to review their action plan for the return to in-person school.

IMPORTANT INFORMATION FOR SOMERS POINT FAMILIES RE: COVID-19

Please watch this OnCourse Classroom LMS instructional video for parent and student information.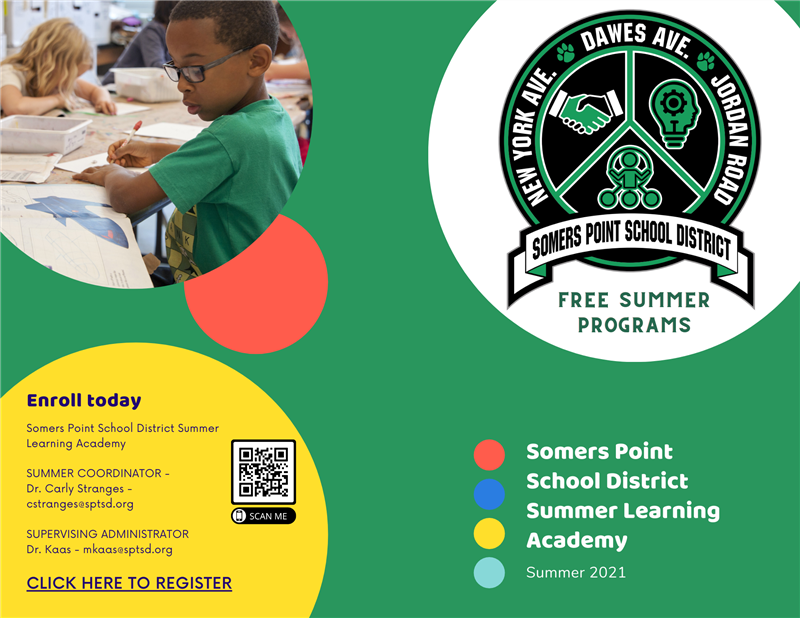 SOMERS POINT "RAMP UP TO ALGEBRA"

SOMERS POINT SUMMER LEARNING ACADEMY SIGN UP