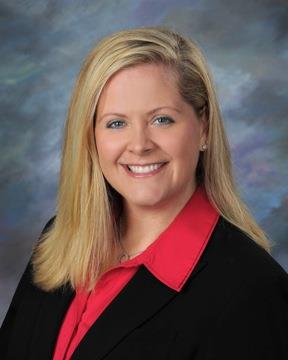 Phone: (609) 927-2053 x3211
Email:
Degrees and Certifications:
DEGREES B.A. - The College of William and Mary M.S. Ed. - Old Dominion University M.Ed. - Widener University Ed.D. - Widener University CERTIFICATIONS Teacher of the Handicapped Learning Disability Teacher/ Consultant Principal School Administrator AWARDS 2022-2023 Atlantic County Superintendent of the Year 2018 Jostens Renaissance Hall of Fame 2007 "Top 40 Under 40" LEADERSHIP Vice-President of the Atlantic County Association of School Administrators Atlantic County Legislative Representative for the New Jersey Association of School Administrators Co-President (Atlantic County) for the Womens' Leadership Initiative
Dr.

Michelle CarneyRay-Yoder

Dear Parents and Guardians:


It is my honor to continue to serve the Somers Point School District as Superintendent of Schools. As I enter my fifth year in this amazing District, I look forward to supporting all of the wonderful things that are happening within the Somers Point School District.

Our district's goals are:

Goal #1: Student Achievement
Goal #2: School Climate and Culture
Goal #3: Communication and Parent /Community Partnerships

The Somers Point Jaguars are "Reviving Pawsitivity" as a united school community into the new school year with a rigorous focus on academic instruction that supports their students' academic and social-emotional needs. Using MTSS (Multi-Tiered Systems of Support) as the framework for scheduling and student support, the district will address unfinished learning and set students on a path to academic success. Back to School Nights will be held early in September in order to welcome back our families and share the new framework for instruction and other exciting opportunities that students will have the chance to engage in during the year. Please stop by our district website to meet each school's new mascot and "like" our Facebook page to keep up to date on all the happenings in our classrooms.

Before coming to Somers Point, I was the Principal and Director of Special Education for Margate City Schools. Prior to Margate, I served as a middle school vice-principal in Egg Harbor Township; a Learning Disability Teacher Consultant in Galloway Township; and a Special Education Teacher (LD/ ED) in Brigantine and Norfolk, Virginia; along with a paraprofessional in Norfolk, Virginia. In addition to my educational experience, I also serve as an adjunct professor at the Richard Stockton College of New Jersey (Master's level teacher education/ administration), mentor to new administrators for NJL2L (New Jersey Leader 2 Leader Program), along with previous basketball coaching experience at the middle, high school, and Division III levels.

Before starting my educational career, I was a Division I basketball player on a full scholarship at The College of William and Mary (Williamsburg, VA). Playing against the powerhouses of women's college basketball created a great sense of preparation, patience, and teamwork, which was an incredibly formative influence that I brought to my position here in Somers Point.

This drive led me to continue on in my education to complete a Master's Degree in Special Education from Old Dominion University (Norfolk, Virginia) along with a Master's Degree and Doctorate in Educational Administration at Widener University (Chester, PA).

My primary concern as superintendent is to maintain the safety and security of our students and Staffulty (staff and faculty). I also strive to work cooperatively with all stakeholders in the community to improve the climate and culture of the District. I will continue to maintain our mission to foster life-long learning by encouraging our students to discover their fullest potential to become proactive citizens.

I look forward to working with all of you in the coming year here at the Somers Point School District. I am honored to be a part of this fantastic community!

#RevivingPawsitivity
#SPSDPride
#Leaping into Learning (Dawes Avenue Elementary Renaissance Theme)
#JagsLeapToSuccess (Jordan Road Middle School Renaissance Theme)

Dr. CarneyRay-Yoder (Dr. CRY)

FACEBOOK: www.facebook.com/SPTSchools/

TWITTER: @spsSTRONG

"The children we teach will not care how much we know until they know how much we care." ~ Thomas Sergiovanni

When we develop Relationships with our students and show them what to Respect, Recognize, Reinforce,

and

Reward, they

will get RESULTS!