Return to Headlines
Before and After School Care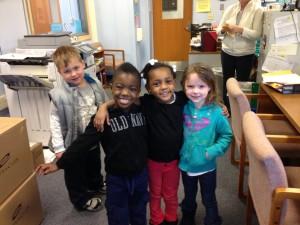 Registration for the Before/After School Program
Welcome to the Somers Point Community Education & Recreation Before and After School Program! SMILE (Students' Morning Leisure Experience) and CASTLE (Children's After School Time & Leisure Experience) take place on school grounds for working parents to place their children in a safe and fun environment. The program is open for students in grades Pre-K through 6th.
SMILE is held from 7am-9am daily and CASTLE is held from dismissal – 6pm daily. Each family must re-register every school year; there is a one-time registration fee that is good for your tenure in the Somers Point School District.
Attn: All families receiving Childcare Network Funding – You must have your papers ready upon registering for Smile/Castle, otherwise you will be required to purchase an attendance card in order for your child to begin. No CCN Paperwork will be accepted until the time of registration.