Professional Soccer Players Visit the Jordan Road School in Somers Point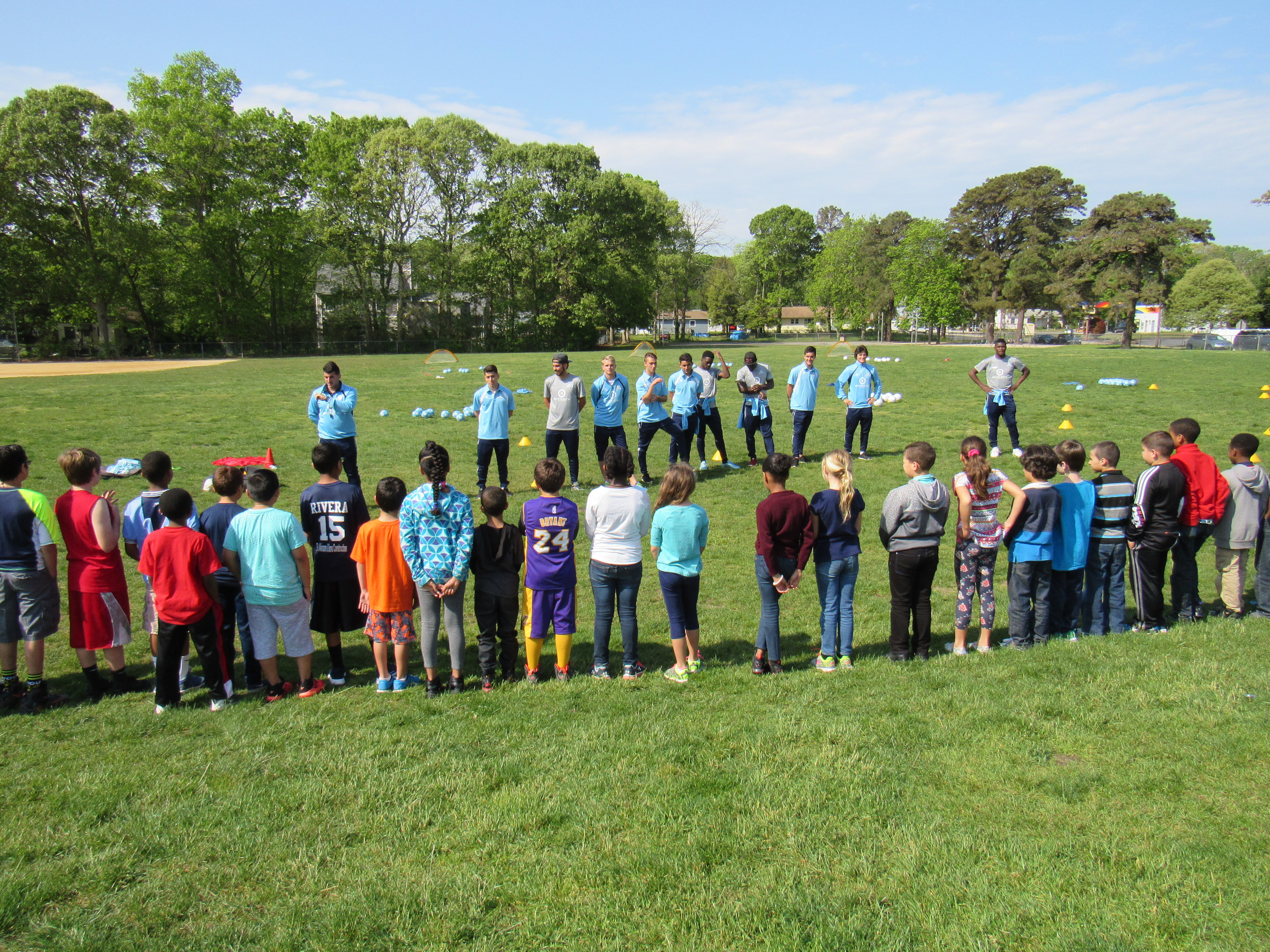 The students of the Jordan Road School in Somers Point were pleasantly surprised when they found out that their physical education teachers had been replaced by professional soccer players. The Nor'easters, who play in the PDL USL league based in Ocean City New Jersey, visited the school on Tuesday to run a training camp for students in grades 1 to 8 during their physical education classes.
The training sessions were run by Coach Christos of the Nor'easters, who called upon his players to assist in coaching the students. These student-athletes attend colleges around the United States and play for the Nor'easters during the summer months. The team provides its players with a professional training environment and prepares them for higher levels of soccer. In the past, several of the team's players have gone on to play in the MLS. As part of the Nor'easters community outreach program, they visited the school in Somers Point to promote local soccer to up and coming athletes.
"We are very happy and excited to have been invited to the Jordan Road School in Somers point. " Coach Christos explained. "Putting a smile on the kid's faces through soccer is something we aspire to always do. With our summer soccer camps starting in June, we hope to see these kids at camp and continue having fun through soccer."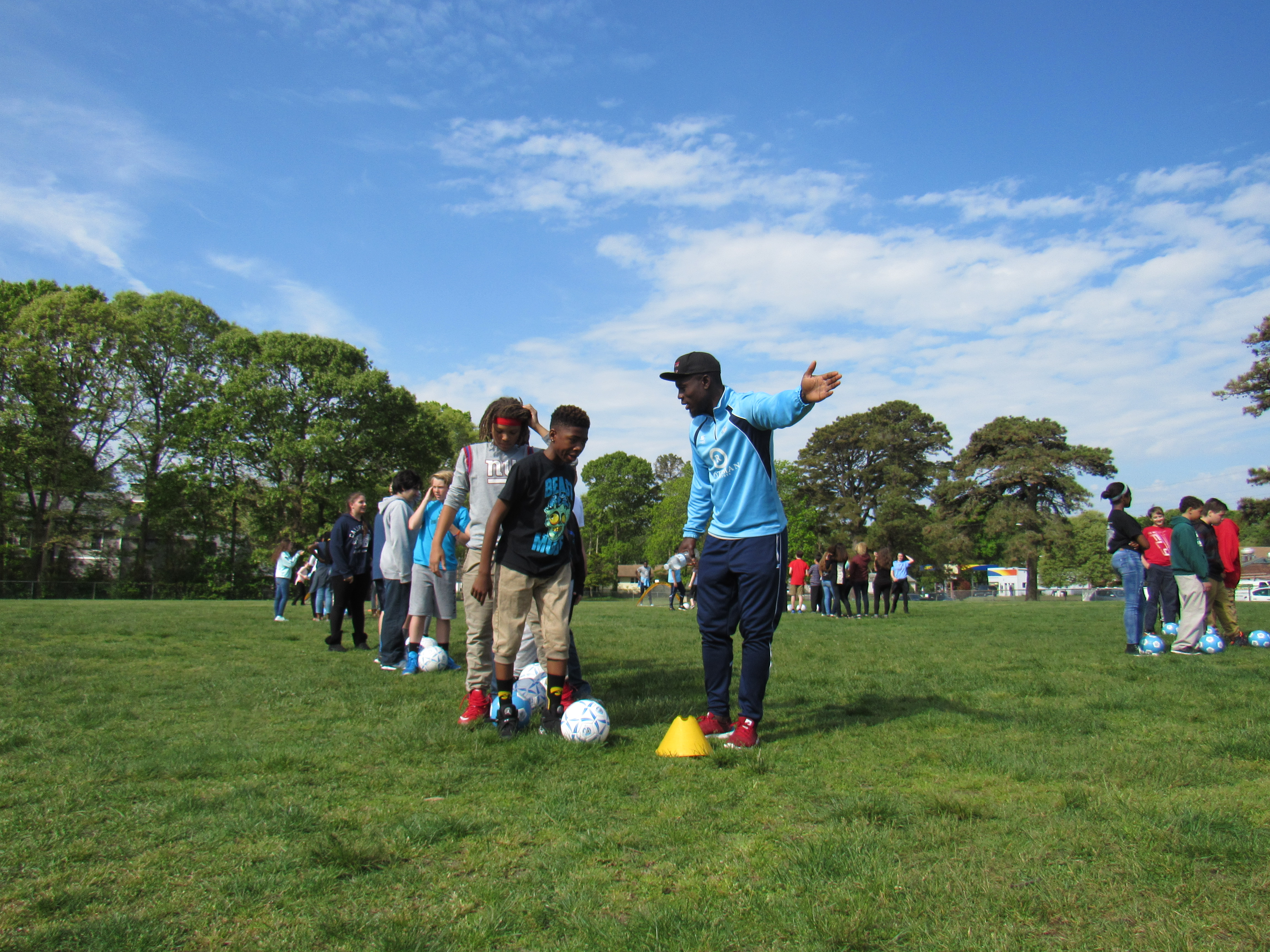 The students of Jordan Road rotated through mini-drills that focused on fundamental skills such as dribbling, shooting and passing. Each drill was hosted by a Nor'easter player from a different country of the world. Players from England, Jamaica, Portugal, Uruguay, USA and Scotland were excited to be there.
"It's nice to give back to the local community" said Fraser Colmer, the team's captain from South Hampton England. "Soccer was a big part of my life from a young age and I was pleased to share this morning with the kids, teaching them about soccer.
The players weren't the only ones who were excited about the visit. Health and physical education teacher Devon Kallen helped organize and run the event. "It was a great experience for our students in so many ways." Kallen explained. "Not only did it expose them a higher level of soccer and athletics, it provided them with an opportunity to meet with players from various cultural backgrounds."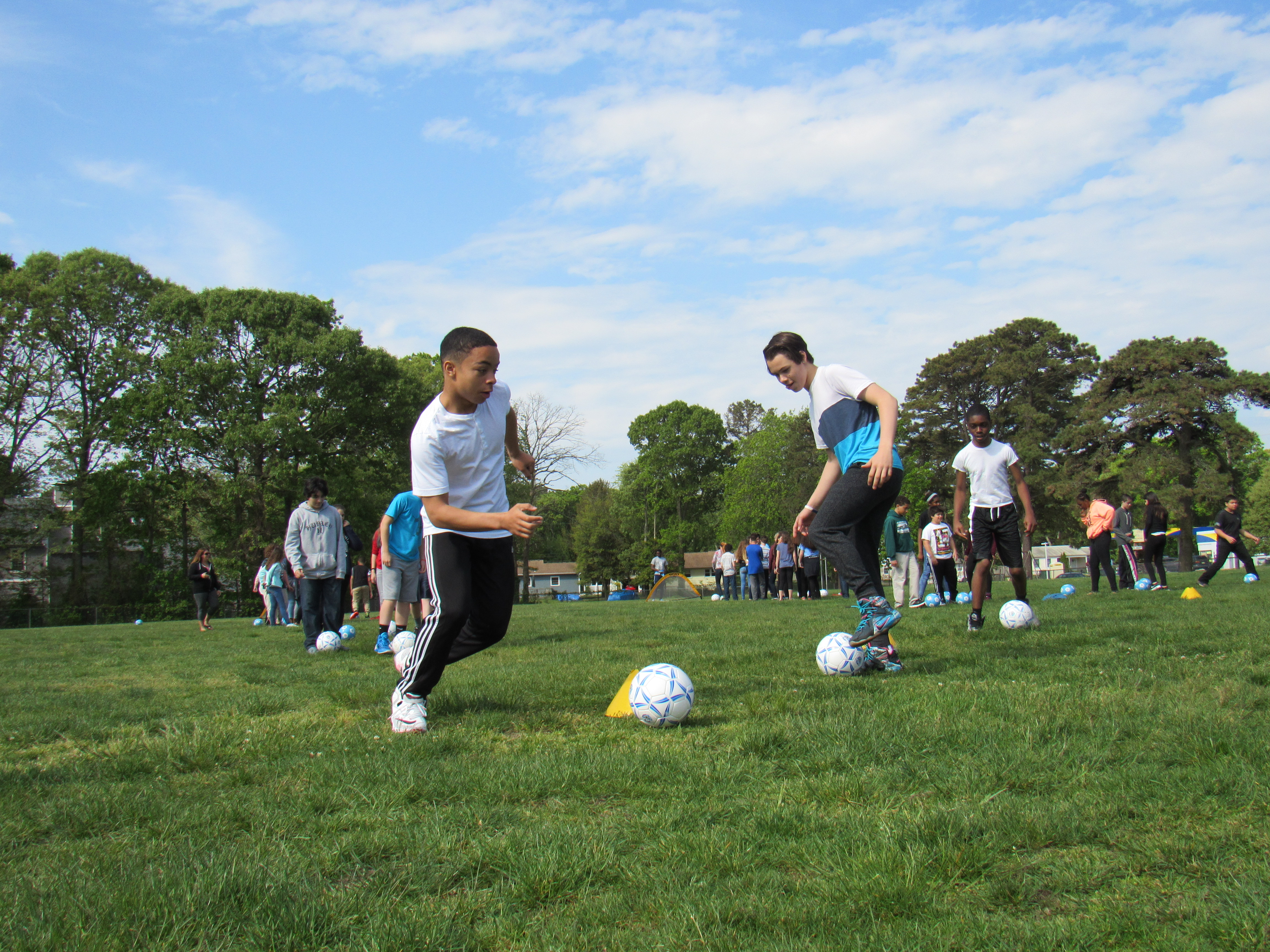 8th Grade student Elijah Gray, a well-known football and basketball player, gave it a go on the soccer field. "It was cool that people from all over the world came to our little school here in Somers Point." Gray said. "The players were really energetic and funny and got all of the students into the drills." Gray will attend Holy Spirit next fall and participate in the school's football program. "I have skills on the soccer field too!" Gray exclaimed.
The Ocean City Nor'easters run soccer camps at the Trinity Church in Marmora, NJ in June and July for kids aged 3 to 14 year old. For more information on camps, private training, the teams schedule and roster visit the Nor'easter's website www.oceancityfc.com.